Nuori Taide = Young Visual Art
BE VISUAL. LOUD. EXPERIMENTAL. EXPRESS YOURSELF.
BE YOU.
The Young Visual Art (Nuori Taide in Finnish) is a continuous cluster of activities and a forum for young people to present their visual art and artistic expression. It organizes national young art events every two years as well as regional and local workshops, trainings, and seminars. The Young Visual Art is a form of cultural youth work, specialized in visual art, and operated by the Art Centre for Children and Young People in Finland.
Within the framework of the Young Visual Art, young people are given opportunities to present and exhibit their artworks and other arts-based activities. They get chances to work with professionals of the art field and to receive valuable feedback from them. Through the Young Visual Art's activities, young people get chances to experience new things with other young art makers.
The Young Visual Art develops its activities in cooperation with youth themselves, experts of youth work, and art and visual culture professionals.
The Young Visual Art is targeted for young people aged 13 to 29, depending on the nature of the activity.
Nuori Taide operates alongside Young Culture which is focusing on dance, theatre and music in the field of cultural youth work. Another long-term partner is Amos Rex art museum and its Generation exhibitions.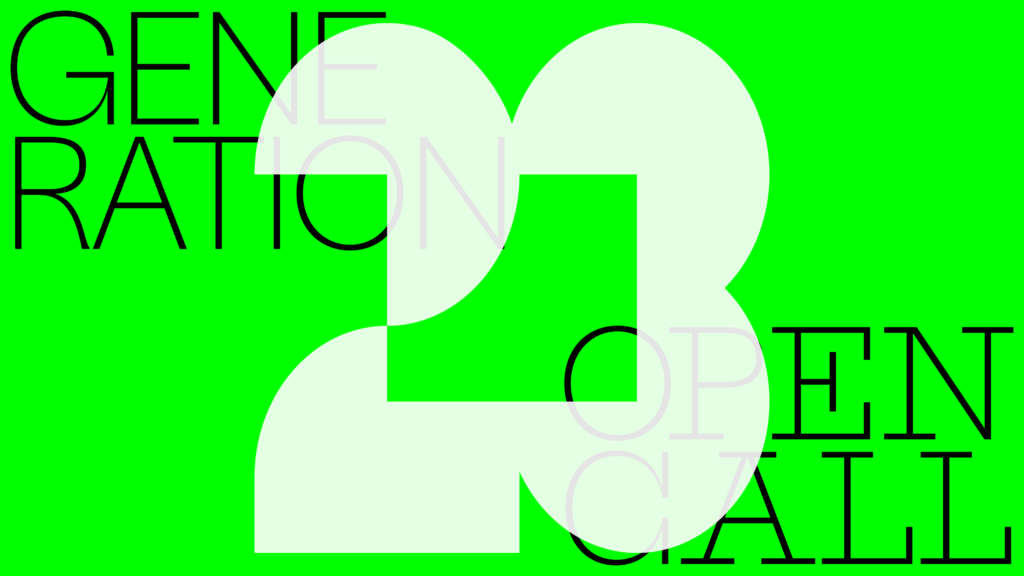 Open Call Gen­er­a­tion 2023
Open call for the Generation 2023 group exhibition is open 1 Oct–15 Nov 2021.
Creators aged 15 to 23 in Finland who are interested in artistic expression may apply for inclusion in this multidisciplinary exhibition, to be held at Amos Rex.
The Generation 2023 application period begins on 1 Oct. Exhibition participants will be selected on the basis of work proposals. You may propose up to three works or a series of works for the exhibition. A proposal may be a painting, drawing, game, web-based work, performance, video, dance performance, photograph, handicraft item, audio work – or anything done with passion. You can apply alone or as a group. If you apply as a working group, each member must be included in the application. The work does not need to be completed at the application stage, as long as there is a clear plan and cost estimate.
The application period ends at 11 pm on 15 Nov 2021.
Read more about Generation 2023.
Presenting Visual Expression of Young People in Nuori Taide events
A CHANCE.
AN OPPORTUNITY.
National Nuori Taide events offer young people aged 13 to 23 years a chance to present and exhibit their visual art and other artistic expression, meet other young art makers, and receive feedback from art professionals. In addition, the events include art workshops, speeches and performances, and changing programmes. Every event is different based on its participants' wishes, topical themes and changing locations.
The events are primarily targeted at hobbyists but art students and young independent newcomer artists are also welcome.
At the event, art work and other artistic expression can be presented and exhibited in various ways, such as at exhibition stands, on screen, in workshops, in the form of performances, and/or as a lecture or talk. Participants can also propose their own way to present their artistic work and interests. The event may expand in an urban space from the indoors venue. The artworks and other arts-based initiatives can be created and presented as individuals or groups. The major language of the events in Finnish, but some programmes can be offered in Swedish, Sami and/or English.
For the youth willing to present their artistic work in the events, signing up is free of charge. Open call invites youth to register via online registration form. A way to participate is tried to provide for all. Information and signing up dates will be available in this website and the Young Visual Art's other media a couple of months before the upcoming event. Traveling and accommodation cost need to be covered by the participants themselves.
Participation for the audience is free of charge.
Earlier Nuori Taide Events
Nuori Taide 2021, online
Second Nuori Taide 2021 event was held online on 22nd of May 2021 at 11-17 due to the ongoing COVID-19 situation in the world. The event gathered over 700 participants in Zoom and YouTube Live streams. It included art works and other artistic initiatives from 67 young art makers. Additionally, the event included the launch of Taide\Folio, interviews, panel discussion, closed and open meetings with art professionals, performances, art workshops, and award ceremony of the Värkkäilykisa maker competition.
Find more info about the event from this link (the page is in Finnish). The stream of the event is not available afterwards.
Nuori Taide 2019, Jyväskylä
The first Nuori Taide event was launched in the city of Jyväskylä on 25nd of May 2019. The event included art exhibitions and performances by the young art makers, panel discussion, interview of visual artist Emma Ainala, and workshops. The event took place in the Jyväskylä City Theatre.
Nuori Taide Workshops And Trainings
In co-operation with local actors, Nuori Taide organizes workshops for young people and professionals working with them. For the youth, workshops offer encouragement to try and use artistic and arts-based methods in their studies, work and lives. The workshop experience may be the start of a new hobby and strengthen young people's skills and knowledge of the field of visual culture.
In the professional workshops, the focus is on instructing, supporting, counselling, and training the local and regional actors so that they could encourage young people to exhibit their work and participate in Nuori Taide events and Generation exhibitions.
The workshops are carried out both with organisations and young people.
Text continues after the image.
Young Art – Find It and Own It!
The form and content of Nuori Taide is never brought to completion, it is never exhausted. It is a cluster of activities that can be filled up with ideas and actions by young people, youth work and visual art professionals.
What Young Visual Art could be? Feel free to contact us and let's discuss your ideas!
More info about the Young Visual Art in its current projects is offered in Finnish from this link.
Contact
nuoritaide(at)artcentre.fi
+358 (0)50 308 3625
Executive Producer
Anni Rupponen
anni.rupponen(at)artcentre.fi
Community Manager
Aurora Salomaa
aurora.salomaa(at)artcentre.fi
Postal Address
Nuori Taide
Lasten ja nuorten taidekeskuksen säätiö
Kankurinkatu 4–6 B 11, 05800 Hyvinkää, Finland
FOLLOW US
Facebook
Instagram
Taide\Folio
Photo in the header: Onni Pusa
KEliel's performance Roads